MBBS, MS (General Surgery), FNB (Minimal Access Surgery), Dip.(Minimal Access and robotic surgery)
FAIS, FIAGES FMBS, FMAS(Hon.), FACRSI, MRCS (Edinburgh, UK), FACS (Chicago, USA)
Dr. Shivanshu Misra understands the difficulty of obtaining quality medical care that many people face in an increasingly complex and impersonal health care system.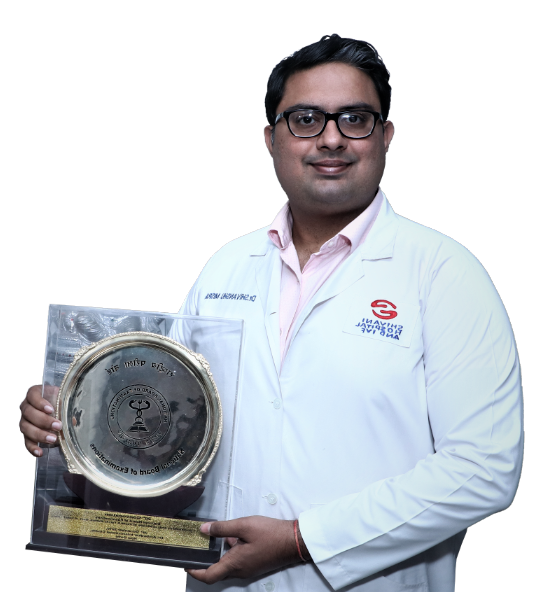 Uttar Pradesh & Uttarakhand Only National Board Certified Laparoscopic & Bariatric surgeon
Please note that this is just a request until confirmed. We will reach out to you to confirm this appointment. I understand and agree that any information submitted will be forwarded to our office by email and not via a secure messaging system.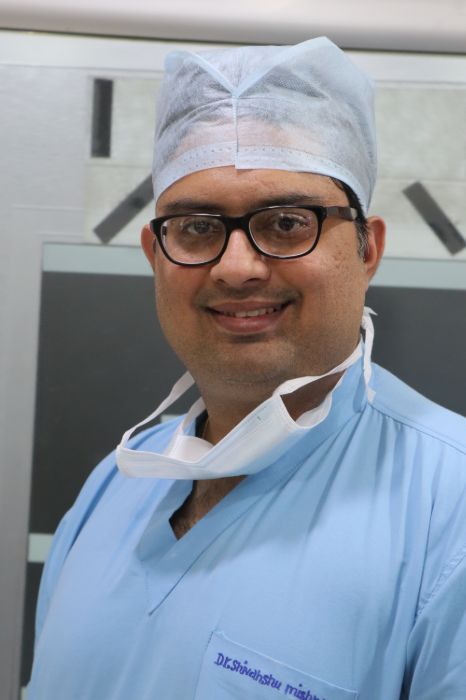 Committed To Medical Excellence
I understand how to work with my patients to ensure they receive the best care possible. My thoughtful and personalized approach means I'm fully committed to the health and well-being of all my patients.
Dr. Shivanshu Misra
MBBS, MS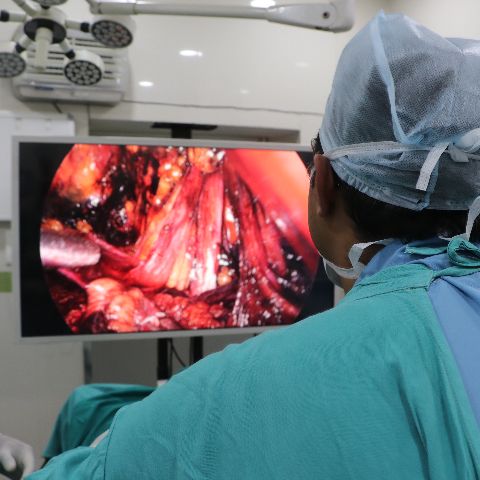 First Ever 4K Laparoscopic System in Uttar Pradesh & Uttarakhand
World's Best Laparoscopic Section Now With Dr. Shivanshu Misra
Complete Care on Your Schedule
Bringing Life to Your Smile
Much more than the white coats
We Have All Your Medical Needs Covered
HPB (Hepato-Pancreatico-Biliary) surgery is a subspecialty of surgery specific to benign and malignant diseases of the liver, pancreas and biliary tree.
Colorectal surgery is the largest subspecialty of general surgery. It deals with many common conditions and one of the top five commonest cancers
Upper GI and bariatric Surgery
Upper GI endoscopy is a procedure in which a doctor uses an endoscope—a long, flexible tube with a camera—to see the lining of your upper GI tract.
Pediatric surgery is a subspecialty of surgery involving the surgery of fetuses, infants, children, adolescents, and young adults.
Proctology is the medical specialty that focuses on diseases of the colon, rectum and anus. Common conditions that may be treated by a proctologist include: Anal fissures.
Endoscopy and Colonoscopy
Both endoscopy and colonoscopy are nonsurgical procedures that involve use of a flexible tube with a light and camera to examine parts of the digestive tract. A colonoscopy is a type of endoscopy.
( Kidney, Urinary Bladder and Prostate) surgery
Fistula · Piles are mainly the swollen blood vessels while fissures are kind of cracks and fistulas are an opening of a cavity.
7 Years Experience Overall (6 years as specialist)
जिस तरह मंदिर में भगवान होते हैं उसी तरह अस्पताल में डाॅकटर ही हमारे भगवान होते हैं। Dr. Shivanshu misra👌👌👌👌👌👌👌👌
arjita Chauhan
2022-08-10
Dr.shivansu mishra is one of the laproscopy surgeon in kanpur i have fissure problem about 1 & half years i am afraid for surgery but after meet him. i am relaxing. dr.Shivashu mishra increased me after that grace of god my surgery goes well if anyone go to surgery meet him i am sure that no one disappointed surgery date-09/08/2022
Shwetank Verma
2022-08-10
My mother suffering from gallastone. Dr. Shivanshu Misra and his team did my mother operation under Aayushman Card and she has no problem after the operation. Best Gallblader Surgeon in Kanpur. Thank You. Dr. Shivanshu. And his team #Dhanvantri Hospital Kanpur
Shyam Kumar singh
2022-08-10
Best hernia surgeon
ASHUTOSH AGNIHOTRI
2022-08-10
No extra charges Clean room Staff was very supportive Awesome experience
Fill up the Form and Ask Your Queries